The first Schwinn store in Marin County Mike's Bikes was founded in 1964. Our San Rafael store was rumored to have some of the first mountain bikes in the country. Cycling has changed dramatically over the decades, but Mike's Bikes has never given up its commitment to the sport.
Today Mike's Bikes is a growing family of local bike shops, all with a single goal of getting as many people on bikes as possible. Mike's Bikes own and operate twelve very successful stores in Petaluma, San Rafael, Sausalito, San Francisco, Berkeley, Palo Alto, Los Gatos, Sacramento, Walnut Creek, San Jose, Pleasanton, and Folsom. Mike's Bikes professional staff of over 250 cycling enthusiasts ensures that the customer experiences both in-store and on the bike are as good as possible.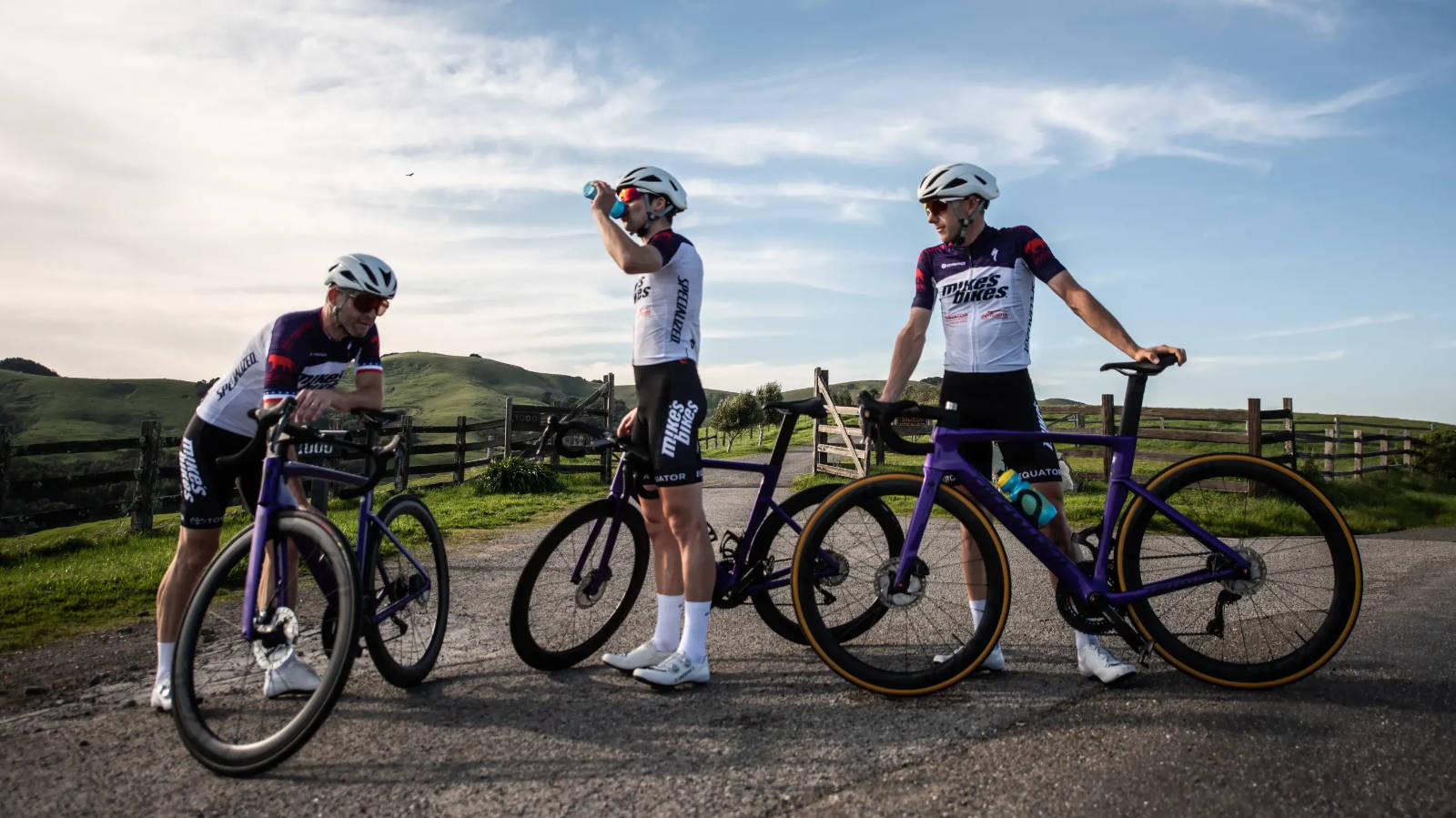 Why Mike's Bikes?
Assisting the development of affordable and equitable cycling infrastructure and assisting in developing countries where cycling can improve the general quality of life; Providing funding and advice to bicycle dealers starting to strengthen and expand the bicycle industry in developing country countries; Sponsor cycling and make it easier for these bikes to be shipped to small retailers in developing countries. Educate local bikes in development.
How Did it Start
Ken Martin sold bicycles for most of his life, and after school, he had the opportunity to make a career out of it, move to California and run a single store in the heart of Marin County called Mike's Bikes. Shop to new highs in sales and reputation and a few years later the company expanded with the purchase of Sausalito Cyclery.
Dave Kaplan owned both businesses, and when it came time to move on, he wanted his young protégé to take over the reins, so in February 1998 Ken partnered with friend and long-time client Mike Gabrys and together they took on their project. In 2005, they invited their General Manager, Matt Adams, to acquire a stake in the company and he immediately joined Mike's Bikes as the third partner.
Today Ken and Matt run the business and the future of Mike's Bikes has never been so bright. We now run 12 hugely successful stores in the greater SF Bay area, attracting customers across Northern California, and creating thousands of new bike enthusiasts each year.
Each of our local businesses dominates their market and Mike's Bikes is the largest independent bicycle dealer in America today. Mike's Bikes is proud to have built what we believe to be the best family. From the world-class bike shops can be found everywhere. Come visit us, we think you will agree.
Upon learning of Ken's situation, his roommate, Mike Gabrys, suggested that they do business together, and a partnership was born. The only problem was that the partnership had absolutely no money, so Ken and Mike didn't put anything to lose on suits. And ties and pounding the sidewalk day in and day out, asking bank after bank to fund the purchase of Mike's bikes, but it was not surprising that they were repeatedly turned down.
Finally, through a contact at Comerica Bank in Detroit and with the support and cooperation of the Small Business Administration, Ken and Mike improvised the financing and bought Dave's stores in San Rafael and Sausalito.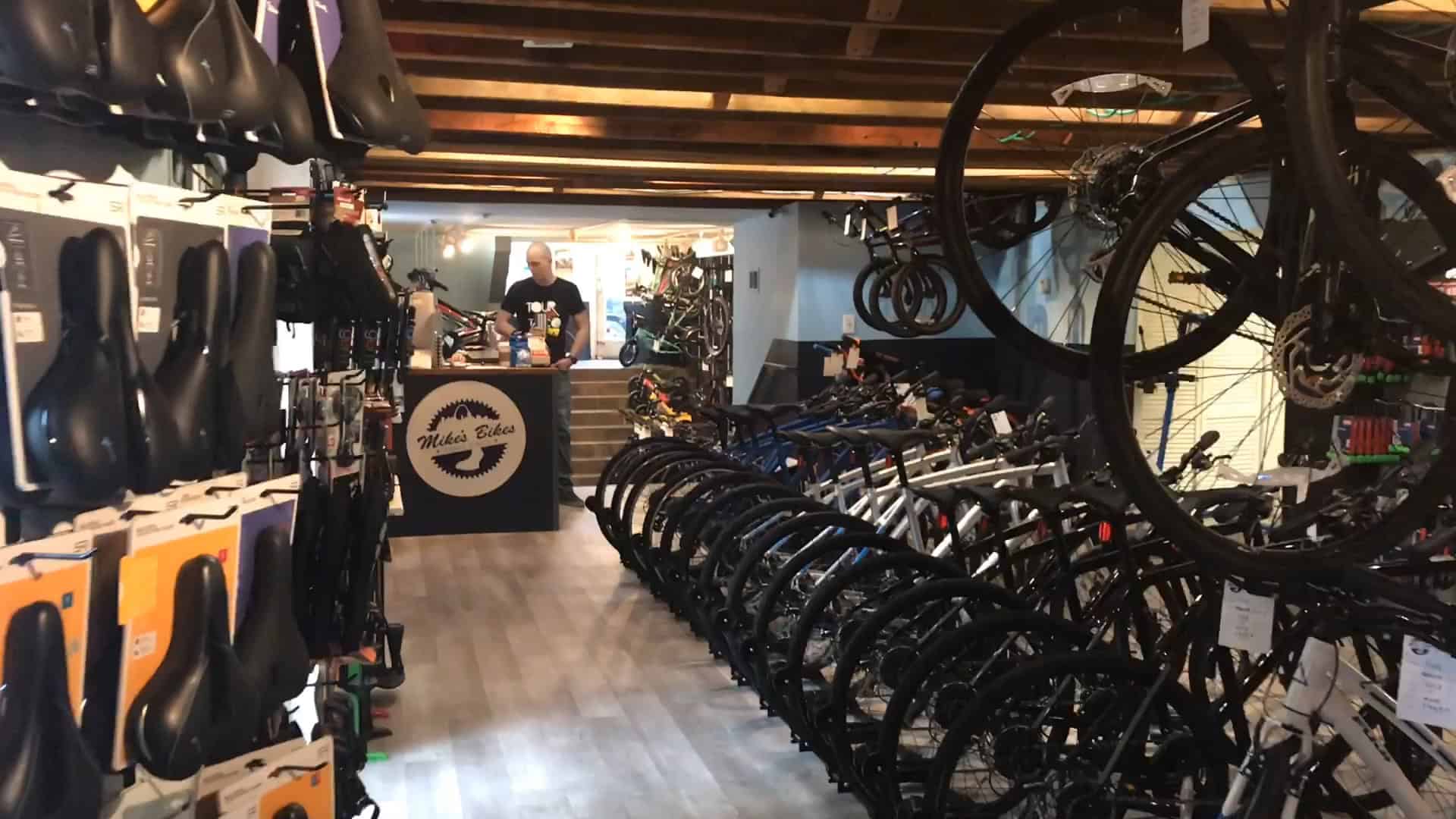 After 6 years of constant growth and improvement, Ken and Mike invited Matt Adams to become Equity Partners and he happened to jump up and split the business management responsibilities between Ken and Matt to reflect the natural strengths of each partner. As the company grew and established itself, Ken and Matt tried to test their longstanding belief that bikes can literally change the world.
The projects of the Mike's Bikes Foundation and the Sister Shop in Africa were born out of this wish, with the aim of getting as many people as possible in developing countries onto bicycles in a sustainable, local way. The foundation has distributed over 28,000 bicycles to South Africa. On July 15, 2002, Matt began working closely with Ken.
The relationship was successful and together they put their hearts and souls into the growth of the company. With the conviction that every customer and every employee is valuable and that success lies in the way each person is treated, the businesses survived the dot-com crash and grew rapidly over the next few years.
In August 2005, Matt successfully negotiated with Ken and Mike to purchase part of the company. Matt put all his eggs in one basket, believing that with him and Ken they could run the business successfully and continue to grow. Today, with twelve stores and more than 250 employees, Matt believes that every customer and employee is valuable. Matt's main role is not just overseeing all aspects of the business, how any store works and is constantly working to improve every customer's shopping experience.
He works closely with every employee, especially the three managers in each store. Also, Matt is heavily involved in product selection and works with buyers to make sure Mike's has the best. Matt has found that his belief that every customer and employee is valuable has served him well.
In addition to promoting cycling through Mike's Bikes and their projects in Africa, Matt has served on the Board of Directors of the Marin Country Bicycle Coalition and is currently a member of its Off-Road Committee, which works to improve access to trails for mountain bikers.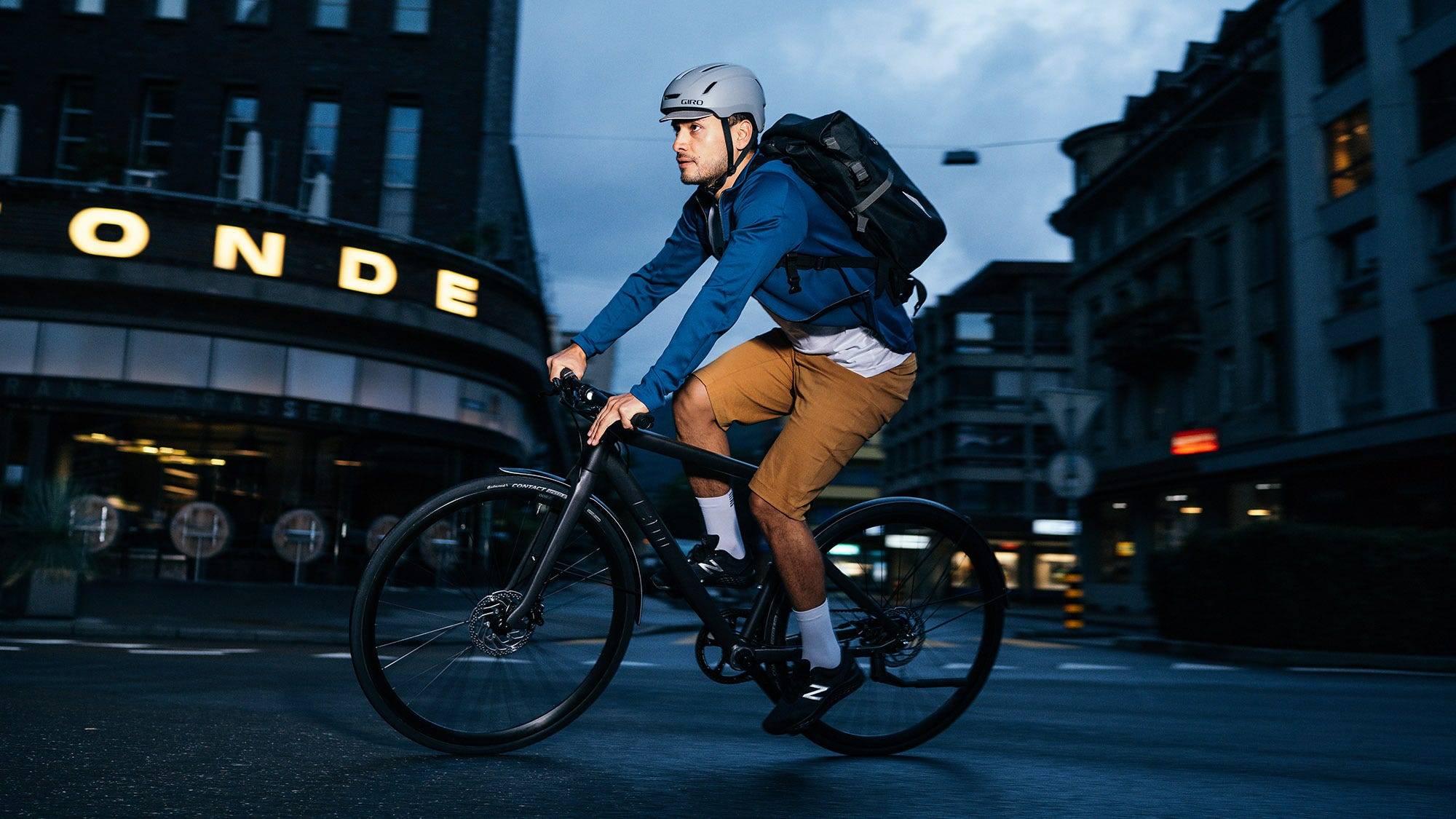 Why should you buy from Mike's Bikes?
We know bikes and we care. We don't sell snowboards; We don't sell kayaks or tents, we only sell bicycles, you could even say that bicycles are our life. Because this absolute fanaticism for our product makes us the best at what we do. We live to make cyclists.
More flexible return policy
Mike's Bikes is happy to accept returns within 30 days of the original purchase date.
• The items must be in new condition, in their original packaging, and contain all manuals and accessories (items that are damaged, used, or returned without packaging cannot be returned).
• Bicycles can only be returned or exchanged for credit (a restocking fee may apply).
• Returns are not accepted for "special order items".
• All refunds require the original receipt. For returns without an original receipt, we can issue a credit note at our discretion.
• Refunds will be issued using the same method of payment that was originally made.
• Shipping and installation costs are non-refundable.
Online Returns
Online returns couldn't be easier. Submit your return request online HERE. Online returns follow our standard policy above. Unfortunately, no refunds are possible for items purchased through our "special order catalog". And since we are sourcing them specifically for a "special order," these sales are final.