Fabfitfun is known to be delivering happiness all around the world. This unique yet fun community was found by Daniel and Michael Broukhim in 2010 and since then it has set a remarkable level in beauty and fitness world. According to the provided information by Fabfitfun themselves, it provides a box that is filled with; beauty, fashion, fitness, wellness, home, and tech.
If you subscribe to Fabfitfun as a member you will receive an access to year-round perks that includes streaming videos services and wellness content, also you can witness an incredible shopping experience.
FABFITFUN Subscription Box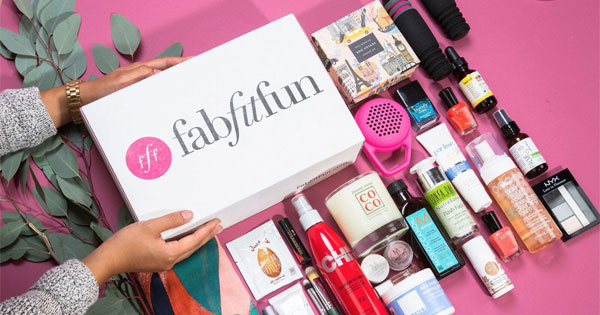 The hype is all about the box and let's be honest, even you are here to know more about it. As I did research on ho nest opinions about their subscription box because it always a surprise to people, I kind of was impressed with what one can get from that wonderful box.
In terms of prices, there are options of seasonal boxes and annual boxes, keep in mind that Fabfitfun has shipping charges depending on the states better look into it before getting into it
Every season Fabfitfun members receive a subscription box that has collected products according to their personal taste and preferences. This box is assembled by their team of experts and has products that are emerging in terms of quality and excellence. Members can get to subscribe annually for $179.99/year or seasonally just for $49.99/box. It's a box that you will receive four times a year as I mentioned before. Each box contains the best crazy good quality skincare, fashion, wellness and much more products. They always provide their members authentic items; you won't be disappointed with it at all.
What's inside the box?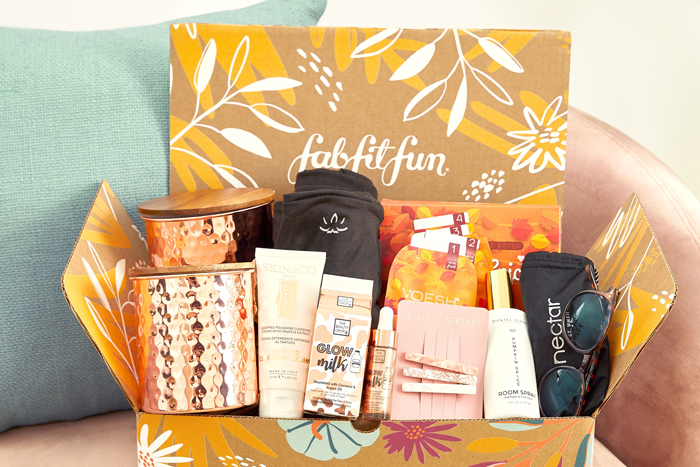 Firstly, when you will get Fabfitfun box on your doorstep, it's covered in a plain cardboard and make sure to take Add-ons before throwing I all off, many times this happens that Add-ons are thrown away because the come separately form the covered box.
Okay so, when you first open the box it is extremely colourful and it is a beautiful feeling, it feels like a carnival going on in a box. You will see Fabfitfun's magazine at first which is amazing as it has product details and a guide of how to use certain of them, it is one of my favorites and after that all the products, most of them are included from the brands like, Vasanti cosmetics, tarte, dpHUE, and much more.